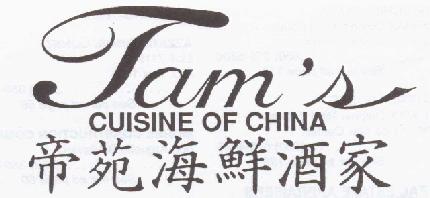 LUNCH
COMBINATION PLATES
- Shimp
- Beef
- Chicken
- Pork
- Specials

LUNCH RICE PLATES
- Seafood
- Chicken
- Beef
- Pork, Vegetable

FAMILY DINNERS

SPECIAL DINNERS

SOUP
APPETIZER
SHRIMP
LOBSTER, CRAB,
SCALLOP, SQUID
SOLE, CATFISH
POULTRY
BEEF
PORK
VEGETABLES
CHOW FUN, VERMICELLI
H.K. STYLE CHOW MEIN
BRAISED NOODLES
CHOW MEIN
FRIED RICE
DESSERT

SOFT DRINKS
COCKTAILS

DIRECTIONS
BANQUET FACILITIES
HOURS

SERVED TUE.-SUN. UNTIL 2:30.
INCLUDES:
EGG ROLL, FRIED CHICKEN WINGS,
EGG FRIED RICE & CHICKEN CHOW MEIN
* SHRIMP $17.00

C1. SHRIMP WITH VEGETABLES
C2. SHRIMP WITH BROCCOLI
C3. ALMOND SHRIMP
C4. MANDARIN SHRIMP (hot)
C5. KUNG PAO SHRIMP (hot)
C6. SZECHUAN SHRIMP (hot)
C7. MONGOLIAN SHRIMP (hot)
C8. GARLIC SHRIMP (hot)
C9. SWEET & SOUR SHRIMP (breaded)

*DUE TO MARKET CONDITIONS, INGREDIENTS LISTED ARE SUBJECT TO CHANGE WITHOUT NOTICE.
BEEF $16.00


C10. BEEF WITH VEGETABLES
C11. BEEF WITH BROCCOLI
C12. MANDARIN BEEF (hot)
C13. SZECHUAN BEEF (hot)
C14. MONGOLIAN BEEF (hot)
C15. GARLIC BEEF (hot)
CHICKEN $16.00


C16. CHICKEN WITH VEGETABLES
C17. CHICKEN WITH BROCCOLI
C18. ALMOND CHICKEN
C19. MANDARIN CHICKEN (hot)
C20. KUNG PAO CHICKEN (hot)
C21. SZECHUAN CHICKEN (hot)
C22. MONGOLIAN CHICKEN (hot)
C23. GARLIC CHICKEN (hot)
C24. SWEET & SOUR CHICKEN (breaded)
PORK $16.00


C25. BBQ PORK WITH VEGETABLES
C26. BBQ PORK WITH BROCCOLI
C27. MANDARIN PORK (hot)
C28. B.B.Q. PORK w/SNOW PEAS
& WATER CHESTNUTS
C29. SWEET & SOUR PORK (breaded)

COMBINATION PLATE SPECIALS

SC1. HONEY WALNUT PRAWNS 20.00
SC2. ORANGE FLAVORED BEEF 19.00
SC3. ORANGE FLAVORED CHICKEN 19.00
SC8. PEKING RIBS 19.00
SERVED TUE.-SUN. UNTIL 2:30.

S E A F O O D



SR1.
HONEY WALNUT PRAWNS
18.50
R1.
SEAFOOD RICE PLATE
19.50
R2.
DOUBLE MUSHROOM SHRIMP
w/VEGETABLES
17.00
R3.
SHRIMP IN LOBSTER SAUCE
17.00
R4a.
CASHEW NUT SHRIMP
17.00
R4.
ALMOND SHRIMP
17.00
R5.
SNOW PEA SHRIMP
w/WATER CHESTNUTS
18.00
R6.
GARLIC SHRIMP (hot)
17.00
R7.
MONGOLIAN SHRIMP (hot)
17.00
R8.
CURRY SHRIMP (hot)
17.00
R9.
SHRIMP & SCRAMBLED EGG
18.00
R10.
SZECHUAN SHRIMP (hot)
16.00
R11.
KUNG PAO SHRIMP (hot)
17.00
R12.
SWEET & SOUR SHRIMP (breaded)
16.00
R13.
SHRIMP WITH MIXED VEGETABLES
16.00
R14.
SHRIMP WITH BROCCOLI
16.00
R15.
SHRIMP WITH BOK CHOY
16.00
R16a.
STRING BEAN SHRIMP IN BLACK BEAN SAUCE
17.00
R16.
SHRIMP IN BLACK BEAN SAUCE
16.00
R17.
BEAN CAKE SHRIMP
16.00
R18a.
FILLET OF SOLE IN SPICY SALT
18.50
R18.
FILLET OF SOLE IN BLACK BEAN SAUCE
17.00
R19.
FILLET OF SOLE WITH BOK CHOY
17.00
R20.
SWEET & SOUR SOLE (breaded)
17.00
R21.
SQUID IN BLACK BEAN SAUCE
17.00
R22.
GARLIC SQUID (hot)
17.00


C H I C K E N



SR3.
ORANGE CHICKEN (little hot)
18.00
R23.
HOUSE RICE PLATE
with chicken, b.b.q. pork, shrimp, scallops,
squid, green onions and black mushrooms
19.25
R24.
DOUBLE MUSHROOM CHICKEN
w/ VEGETABLES
16.25
R25a.
ALMOND CHICKEN
16.25
R25.
CASHEW NUT CHICKEN
16.25
R26.
SNOW PEA CHICKEN
w/ WATER CHESTNUTS
16.25
R27.
CURRY CHICKEN (hot)
15.75
R28.
MONGOLIAN CHICKEN (hot)
15.25
R29.
SZECHUAN CHICKEN (hot)
14.50
R30.
KUNG PAO CHICKEN (hot)
14.50
R31.
MANDARIN CHICKEN (hot)
14.50
R32.
CHICKEN WITH MIXED VEGETABLES
14.50
R33.
CHICKEN WITH BROCCOLI
14.50
R34.
CHICKEN WITH BOK CHOY
14.50
R35a.
STRING BEAN CHICKEN IN BLACK BEAN SAUCE
15.25
R35.
CHICKEN IN BLACK BEAN SAUCE
with bell pepper, celery and onions
14.50
R36.
BEAN CAKE CHICKEN
14.50
R37.
SWEET & SOUR CHICKEN (breaded)
14.50
R38.
GARLIC CHICKEN (hot)
15.50


BEEF



SR2.
ORANGE FLAVORED BEEF (little hot)
18.25
R39.
DOUBLE MUSHROOM BEEF
w/ VEGETABLES
16.50
R40.
BEEF IN OYSTER SAUCE
16.50
R41.
SNOW PEA BEEF
w/ WATER CHESTNUTS
16.50
R42.
CURRY BEEF (hot)
16.50
R43.
BEEF w/CHINESE BROCCOLI
16.50
R44.
BEEF & SCRAMBLED EGGS
16.50
R45.
TOMATO BEEF
15.50
R46.
MONGOLIAN BEEF (hot)
15.50
R47.
SZECHUAN BEEF (hot)
15.25
R48.
MANDARIN BEEF (hot)
15.25
R49.
BEEF WITH MIXED VEGETABLES
15.25
R50.
BEEF WITH BROCCOLI
15.25
R51.
BEEF WITH BOK CHOY
15.25
R52a.
STRING BEAN BEEF IN BLACK BEAN SAUCE
15.50
R52.
BEEF IN BLACK BEAN SAUCE
with bell pepper, celery and onions
15.25
R53.
BEAN CAKE BEEF
15.25
R54.
GARLIC BEEF (little hot)
15.75


PORK - VEGETABLE



SR8.
PEKING RIBS
18.25
R55.
SNOW PEA & BBQ PORK
w/ WATER CHESTNUTS
16.50
R56.
BBQ PORK & SCRAMBLED EGGS
16.50
R57.
BBQ PORK WITH BEAN CAKE
14.50
R58.
SPARERIBS IN BLACK BEAN SAUCE
14.50
R59.
MANDARIN PORK (hot)
14.50
R60.
SWEET & SOUR PORK (breaded)
14.50
R61.
DOUBLE MUSHROOMS
w/ BEAN CAKE
15.50
R62.
BEAN CAKE WITH MIXED VEGETABLES
14.50
R63.
CURRY FRIED BEAN CAKE (hot)
14.50
DINNER FOR TWO MINIMUM



C A N T O N E S E D I N N E R
$33.00 per person


WON TON SOUP
EGG ROLL
FRIED CHICKEN WINGS
BEEF WITH VEGETABLES
SWEET AND SOUR PORK (breaded)
COMBINATION FRIED RICE
FOR 3 ADD: ALMOND CHICKEN
FOR 4 ADD: DOUBLE MUSHROOM SHRIMP WITH VEGETABLES
FOR 5 OR MORE: LARGER PORTIONS




M A N D A R I N D I N N E R
$35.00 per person


HOT AND SOUR SOUP
EGG ROLL
POT STICKERS
MONGOLIAN BEEF (hot)
SWEET AND SOUR PORK (breaded)
COMBINATION FRIED RICE
FOR 3 ADD: CHICKEN WITH VEGETABLES
FOR 4 ADD: SZECHUAN SHRIMP (hot)
FOR 5 OR MORE: LARGER PORTIONS




H O N G K O N G D I N N E R
$37.00 per person


WON TON SOUP
EGG ROLL
FRIED PRAWNS
CASHEW NUT SHRIMP
SWEET AND SOUR PORK (breaded)
COMBINATION FRIED RICE
FOR 3 ADD: BEEF IN OYSTER SAUCE
FOR 4 ADD: DOUBLE MUSHROOM CHICKEN w/VEGETABLES
FOR 5 OR MORE: LARGER PORTIONS



SERVICE FOR FOUR $165.00
1. CHICKEN CORN SOUP
2. BRAISED BEAN CAKE
3. SHRIMP AND SQUID WITH
CHINESE BROCCOLI
4. FILLET OF SOLE IN
BLACK BEAN SAUCE
5. SPARERIBS IN PEKING SAUCE
6. STEAMED RICE

SERVICE FOR SIX $275.00
1 WEST LAKE MINCED BEEF SOUP
2 STIR-FRIED SCALLOPS AND SHRIMP
WITH VEGETABLES
3. BLACK MUSHROOM AND GREENS
4. SQUID IN BLACK BEAN SAUCE
5. SPARERIBS IN SPICY SALT
6. ORANGE-FLAVORED CHICKEN
7. COMBINATION FRIED RICE

SERVICE FOR TEN $465.00
1 SEAFOOD BEAN CAKE SOUP
2 HONEY WALNUT PRAWNS
3. PEKING DUCK
4. DOUBLE MUSHROOM SHRIMP AND
SCALLOPS W/ GREENS
5. CHINESE STYLE FRIED CHICKEN
6. FILLET OF SOLE IN SPICY SALT
7. SPARERIBS IN PEKING SAUCE
8. FUJIAN FRIED RICE

(won tons in items 1 thru 6 are filled with pork & shrimp)
1.
WON TON SOUP
12.50
2.
CHICKEN WON TON SOUP
14.50
3.
B.B.Q. PORK WON TON SOUP
14.50
4.
BEEF WON TON SOUP
16.00
5.
SHRIMP WON TON SOUP
17.00
6.
WOR WON TON SOUP
with shrimp, chicken, b.b.q. pork
and vegetables
19.00
7.
EGG FLOWER BEAN CAKE SOUP
12.00
8.
HOT AND SOUR SOUP (w/pork)
13.75
8b.
HOT AND SOUR SOUP (w/o pork)
13.75
9.
CHICKEN CORN SOUP
13.75
10.
WEST LAKE MINCED BEEF SOUP
with cilantro, egg white and mushrooms
18.00
11.
SIZZLING RICE SOUP
with diced shrimp, chicken, b.b.q. pork,
bean cake and vegetables
19.25
12.
SEAFOOD BEAN CAKE SOUP
with shrimp, scallops, squid, egg white
and black mushrooms
21.50
13.
EGG ROLLS (2)
10.50
14.
GREEN ONION CAKE
9.25
15.
FRIED WON TONS (with no filling)
9.25
15b.
FRIED WON TONS FILLED
w/PORK & SHRIMP (10)
12.50
16.
FRIED CHICKEN WINGS (6)
13.50
17.
POT STICKERS (6)
12.00
18.
FRIED PRAWNS (6)
15.00
19.
BARBECUED PORK
15.00
20.
FRIED SQUID
18.00
21.
CHICKEN SALAD
18.00
22.
APPETIZER PLATE
egg roll, 2 fried prawns, 3 fried chicken
wings and 6 fried won tons
18.75
23.
FLAMING PLATTER
2 egg rolls, 4 fried prawns, 4 chicken wings,
4 skewered marinated beef, 8 fried won
tons and b.b.q. pork
45.00
24.
MU SHU PORK (with 4 crepes)
(additional crepes .70 each)
19.25
25.
MU SHU CHICKEN (with 4 crepes)
19.25
26.
MU SHU VEGETABLE (with 4 crepes)
19.25
27.
HONEY WALNUT PRAWNS (breaded)
25.25
28.
ORANGE-FLAVORED PRAWNS
(breaded, little hot)
24.75
29.
SESAME PRAWNS (breaded, little hot)
24.75
30.
STIR-FRIED SEAFOOD
with scallops, shrimp, squid & vegetables
25.75
31.
DOUBLE MUSHROOM SHRIMP
WITH VEGETABLES
24.75
32.
SHRIMP IN SPICY SALT
(no shell, breaded, little hot)
25.00
33.
GARLIC SHRIMP (hot)
24.50
34.
LEMON SHRIMP (breaded)
24.50
35.
SHRIMP WITH ONIONS IN 0YSTER SAUCE
24.50
36.
SNOW PEA SHRIMP
WITH WATER CHESTNUTS
24.25
37.
MONGOLIAN SHRIMP (hot)
with green and white onions
on a bed of crisp noodles
23.00
38.
HOT & SOUR SHRIMP (breaded, hot)
23.00
39.
SHRIMP IN LOBSTER SAUCE
w/minced pork, bell peppers, onions and
egg in a black bean sauce
23.00
40.
CASHEW NUT SHRIMP
23.00
41.
SHRIMP IN BLACK PEPPER SAUCE (hot)
22.50
42.
SHRIMP WITH CHINESE BROCCOLI
22.50
43.
MANDARIN SHRIMP (hot)
with shredded bell peppers, onions, carrots
and bamboo shoots
22.50
44.
SZECHUAN SHRIMP (hot)
with zucchini, white onions,
bamboo shoots and bell peppers
22.50
45.
CURRY SHRIMP (hot)
23.00
46.
ALMOND SHRIMP
with diced celery, water chestnuts,
bamboo shoots, peas and carrots in a light sauce
23.00
47.
KUNG PAO SHRIMP (hot)
with diced bell peppers, water chestnuts,
onions, celery, bamboo shoots and peanuts
23.00
48.
SHRIMP WITH MIXED VEGETABLES
22.50
49.
SHRIMP WITH BROCCOLI
22.50
50.
SHRIMP WITH BLACK BEAN SAUCE
with bell peppers, celery and onions
22.50
50b.
SHRIMP W/ STRING BEANS IN BLACK BEAN SAUCE
22.50
51.
SHRIMP WITH BOK CHOY
22.50
52.
SHRIMP WITH BEAN CAKE
22.50
53.
SWEET & SOUR SHRIMP (breaded)
22.50
54.
SHRIMP WITH ASPARAGUS
seasonal
55.
LOBSTER WITH GINGER & SCALLION
seasonal*
56.
CRAB WITH GINGER & SCALLION
seasonal*
57.
CRAB IN BLACK BEAN SAUCE
seasonal*
58.
SCALLOPS IN SPICY SALT (breaded, little hot)
39.75
59.
SCALLOPS WITH DOUBLE MUSHROOMS
36.25
60.
SNOW PEA SCALLOPS w/WATER CHESTNUTS
36.75
61.
SZECHUAN SCALLOPS (hot)
with zucchini, onions, bamboo shoots and carrots
36.25
62.
STIR-FRIED SCALLOPS WITH VEGETABLES
36.25
63.
SCALLOPS IN BLACK BEAN SAUCE
with bell peppers, celery and onions
36.25
64.
SQUID IN SPICY SALT (breaded, little hot)
28.50
65.
GARLIC SQUID (hot)
25.75
66.
STIR-FRIED SQUID WITH VEGETABLES
25.75
67.
SQUID IN BLACK BEAN SAUCE
with bell peppers, celery and onions
25.75

(*3 DAYS IN ADVANCE)
68.
FILLET OF SOLE IN SPICY SALT
(breaded, little hot)
22.75
69.
SOLE FILLETS IN LEMON SAUCE (breaded)
22.75
70.
STIR-FRIED SOLE FILLETS w/VEGETABLES
22.25
71.
GOLDEN FRIED FILLET OF SOLE (breaded)
stir-fried with black mushrooms & vegetables
22.25
72.
HOT AND SOUR FILLET OF SOLE
(breaded, little hot)
22.25
73.
SOLE FILLETS IN BLACK BEAN SAUCE
with bell peppers, celery and onions
22.25
74.
SWEET & SOUR FILLET OF SOLE (breaded)
22.25
75.
BRAISED CATFISH (whole-breaded)
with shredded pork, black mushrooms,
green onions, carrots and snow peas
in a light peppery sauce
seasonal*
76.
STEAMED CATFISH IN
BLACK BEAN SAUCE (whole)
seasonal*
77.
STEAMED CATFISH
w/GINGER & SCALLIONS (whole)
seasonal*
78.
FRIED CATFISH (whole-breaded)
seasonal*

(*3 DAYS IN ADVANCE)
79.
CHINESE-STYLE FRIED CHICKEN ......... half
........................................................ whole
19.50
34.25
80.
ORANGE-FLAVORED CHICKEN (breaded,
little hot)
21.50
81.
SESAME CHICKEN (breaded, little hot)
21.50
82.
DOUBLE MUSHROOM CHICKEN
WITH VEGETABLES
22.75
83.
CASHEW NUT CHICKEN
21.50
84.
BRAISED CHICKEN (breaded)
stir-fried w/black mushrooms,
peas, carrots and onions
21.00
85.
SNOW PEA CHICKEN WITH WATER
CHESTNUTS
21.50
86.
MONGOLIAN CHICKEN (hot)
with green and white onions on a bed of
crisp rice noodles
21.00
87.
CHICKEN IN OYSTER SAUCE
21.00
88.
GARLIC CHICKEN (hot)
21.00
89.
HOT & SOUR CHICKEN (breaded, hot)
20.00
90.
CHICKEN IN BLACK PEPPER SAUCE (hot)
20.00
91.
LEMON CHICKEN (breaded)
20.00
92.
MANDARIN CHICKEN (hot)
with shredded bell peppers, onions and
bamboo shoots
20.00
93.
CURRY CHICKEN (hot)
21.00
94.
SZECHUAN CHICKEN (hot)
with zucchini, white onions, carrots and
bamboo shoots
19.75
95.
STRING BEAN CHICKEN
IN BLACK BEAN SAUCE
19.75
96.
ALMOND CHICKEN
with diced celery, water chestnuts, bamboo
shoots, peas and carrots in a light sauce
20.50
97.
KUNG PAO CHICKEN (hot)
with diced bell peppers, water chestnuts,
onions, celery, bamboo shoots & peanuts
20.50
98.
CHICKEN WITH MIXED VEGETABLES
19.75
99.
CHICKEN WITH BROCCOLI
19.75
100.
CHICKEN IN BLACK BEAN SAUCE
with bell peppers, celery and onions
19.75
101.
CHICKEN WITH BOK CHOY
19.75
102.
BEAN CAKE CHICKEN
19.75
103.
SWEET & SOUR CHICKEN (breaded)
19.75
104.
CHICKEN WITH ASPARAGUS
seasonal
105.
PEKING DUCK (whole)
served w/10 steamed buns and plum sauce
46.75
106.
ROAST DUCK ....................................... half
.................................................... whole
21.50
39.75
107.
ORANGE-FLAVORED BEEF
(breaded, little hot)
22.25
108.
SESAME BEEF (breaded, little hot)
22.25
109.
DOUBLE MUSHROOM BEEF
WITH VEGETABLES
22.25
110.
MING BEEF
sauteed with onion in a fine wine sauce
23.25
111.
BEEF IN OYSTER SAUCE
23.25
112.
OYSTER BEEF OVER SPINACH
24.50
113.
SNOW PEA BEEF WITH
WATER CHESTNUTS
21.75
114.
MONGOLIAN BEEF (hot)
20.75
115.
GARLIC BEEF (hot)
20.75
116.
BEEF IN BLACK PEPPER SAUCE (hot)
20.50
117.
BEEF WITH CHINESE BROCCOLI
20.50
118.
MANDARIN BEEF (hot)
with shredded bell peppers, onions and
bamboo shoots
20.50
119.
CURRY BEEF (hot)
20.50
120.
SZECHUAN BEEF (hot)
with zucchini, white onions, carrots and
bamboo shoots
20.50
121.
STRING BEAN BEEF IN BLACK BEAN SAUCE
20.25
122.
TOMATO BEEF
20.25
123.
BEEF WITH MIXED VEGETABLES
20.25
124.
BEEF WITH BROCCOLI
20.25
125.
BEEF IN BLACK BEAN SAUCE
with bell peppers, celery and onions
20.25
126.
BEEF WITH BOK CHOY
20.25
127.
BEAN CAKE BEEF
20.25
128.
BEEF WITH ASPARAGUS
seasonal
129.
THE FOUR HAPPINESS
with shrimp, chicken, beef, b.b.q. pork and
assorted vegetables
21.75
130.
SPARERIBS IN PEKING SAUCE
(breaded,little hot)
20.25
131.
SPARERIBS IN SPICY SALT
(breaded,little hot)
20.25
132.
HOT & SOUR SPARERIBS
(breaded,little hot)
20.25
133.
SPARERIBS IN BLACK BEAN SAUCE
20.25
134.
B.B.Q. PORK WITH SNOW PEAS
AND WATER CHESTNUTS
21.50
135.
MONGOLIAN PORK (hot)
20.25
136.
B.B.Q. PORK WITH MIXED VEGETABLES
19.25
137.
B.B.Q. PORK WITH BROCCOLI
19.25
138.
B.B.Q. PORK WITH BOK CHOY
19.25
139.
B.B.Q. PORK WITH BEAN CAKE
19.25
140.
MANDARIN PORK (hot)
shredded pork with onions, bell peppers,
bamboo shoots and carrots
19.25
141.
SZECHUAN STRING BEANS (hot)
with minced pork, onions and carrots in a
hot and peppery sauce
19.50
142.
SZECHUAN BEAN CAKE (hot)
with minced pork, onion, carrots and green
peas
19.50
143.
EGGPLANT WITH MINCED PORK
IN GARLIC SAUCE (hot & sour)
19.50
144.
SWEET & SOUR PORK (breaded)
19.50
(prepared w/chicken stock for best flavor, can
be prepared with vegetable stock upon request)
145.
BLACK MUSHROOMS WITH SNOW PEAS
AND WATER CHESTNUTS
21.25
146.
BLACK MUSHROOMS WITH BOK CHOY
21.25
147.
BLACK MUSHROOMS WITH BEAN CAKE
21.25
148.
STIR-FRIED STRING BEANS w/GARLIC
19.75
149.
STRING BEANS IN BLACK BEAN SAUCE
19.75
150.
ORANGE-FLAVORED BEAN CAKE
19.50
151.
BEAN CAKE IN GARLIC SAUCE
19.50
152.
VEGETARIAN DELIGHT
w/fried bean cake, chinese cabbage, snow peas, black and white mushrooms, bamboo shoots, water chestnuts, carrots and bean sprouts
19.75
153.
KUNG PAO BEAN CAKE (hot)
19.25
154.
ORANGE-FLAVORED EGGPLANT
19.25
155.
SAUTEED GARLIC SPINACH
19.75
156.
BRAISED BEAN CAKE
sauteed with black mushrooms
and vegetables
20.25
157.
CHINESE BROCCOLI IN OYSTER SAUCE
19.75
158.
BEAN CAKE WITH MIXED VEGETABLES
19.25
159.
MIXED VEGETABLES
with broccoli, bell peppers, water chestnuts,
zuccini, bamboo shoots, carrots, celery and
onions
19.25
160.
CURRY FRIED BEAN CAKE (hot)
19.75
161.
BOK CHOY IN OYSTER SAUCE
19.25
162.
BROCCOLI IN GARLIC SAUCE
19.25
163.
ASPARAGUS IN OYSTER SAUCE
seasonal
(layered soft rice noodle)
164.
HOUSE CHOW FUN
with scallops, shrimp, squid, chicken,
bbq pork, mushrooms and bok choy
23.75
165.
COMBINATION CHOW FUN
with shrimp, chicken, beef, bbq pork, black
mushrooms and bok choy
22.25
166.
SEAFOOD CHOW FUN
w/scallops, shrimp, squid, snow peas
and black mushrooms
23.75
167.*
SHRIMP CHOW FUN WITH BEAN SPROUTS
18.75
168.*
CHICKEN CHOW FUN w/BEAN SPROUTS
18.25
169.*
BEEF CHOW FUN w/BEAN SPROUTS
18.75
170.*
BBQ PORK CHOW FUN w/BEAN SPROUTS
18.25
171.
BELL PEPPER CHICKEN CHOW FUN WITH
BLACK BEANS
18.25
172.
BELL PEPPER BEEF CHOW FUN WITH
BLACK BEANS
18.25
173.
VEGETABLE CHOW FUN
18.25
174.
SINGAPORE-STYLE VERMICELLI (hot)
w/shrimp, bbq pork, bell peppers, onions
and bean sprouts in a curry flavor
20.25
175.
SPECIAL VERMICELLI
with shredded bbq pork, chicken, black
mushrooms and vegetables
18.25

*

May be ordered with bok choy or broccoli instead of bean sprouts. Add $2.00
(stir-fried ingredients with a sauce over a bed of thin crisp pan-fried noodles)
176.
HOUSE CHOW MEIN (H.K. style)
with scallops, shrimp, squid, chicken,
bbq pork, black mushrooms and bok choy
25.25
177.
SEAFOOD CHOW MEIN (H.K. style)
with scallops, shrimp, squid, black
mushrooms and snow peas
25.25
178.
COMBINATION CHOW MEIN (H.K. style)
with shrimp, chicken, beef, bbq pork, black
mushrooms and vegetables
24.75
179.
SPECIAL CHOW MEIN (H.K. style)
with shredded chicken, bbq pork, black
mushrooms and vegetables
19.75
180.
SHRIMP & BOK CHOY CHOW MEIN (H.K. style)
20.75
181.
CHICKEN & BOK CHOY CHOW MEIN (H.K. style)
19.25
182.
BEEF & BOK CHOY CHOW MEIN (H.K. style)
19.25
183.
BBQ PORK & BOK CHOY CHOW MEIN (H.K. style)
19.25
184.
BLACK PEPPER SHRIMP CHOW MEIN (H.K. style)
20.75
185.
BLACK PEPPER CHICKEN CHOW MEIN (H.K. style)
19.25
186.
BLACK PEPPER BEEF CHOW MEIN (H.K. style)
19.25
187.
VEGETABLE CHOW MEIN (H.K. style)
19.25
(soft fried noodles)
188.
SPECIAL BRAISED NOODLES
with chicken, bbq pork, snow peas, carrots
and black mushrooms
23.25
189.
SEAFOOD BRAISED NOODLES
with stir-fried shrimp, scallops, squid,
snow peas, carrots and black mushrooms
25.25
190.
COMBINATION BRAISED NOODLES
with stir-fried shrimp, chicken, beef,
bbq pork, carrots, black mushrooms and
bok choy
25.25
(ingredients and noodles are stir-fried together)
191.
HOUSE CHOW MEIN
w/scallops, shrimp, squid, chicken,
bbq pork, black mushrooms and bok choy
23.75
192.
SEAFOOD CHOW MEIN
w/scallops, shrimp, squid, black mushrooms
and snow peas
23.75
193.
COMBINATION CHOW MEIN
w/shrimp, chicken, beef, bbq pork, black
mushrooms and bok choy
23.25
194.
SPECIAL CHOW MEIN
w/shredded chicken, bbq pork, black
mushrooms and vegetables
17.50
195.
SHRIMP CHOW MEIN
18.25
196.
CHICKEN CHOW MEIN
16.75
197.
BEEF CHOW MEIN
16.75
198.
BBQ PORK CHOW MEIN
16.75
199.
TOMATO BEEF CHOW MEIN
16.75
200.
BELL PEPPER CHICKEN CHOW MEIN
w/ BLACK BEANS
17.25
201.
BELL PEPPER BEEF CHOW MEIN
w/ BLACK BEANS
17.25
202.
ASSORTED VEGETABLE CHOW MEIN
16.75
203.
FUJIAN FRIED RICE
topped w/scallops, shrimp, squid, chinese
sausage, green peas, carrots and black
mushrooms in a delicious sauce
28.25
204.
SEAFOOD FRIED RICE
with scallops, shrimp, squid, green peas
and carrots
20.50
205.
CHICKEN & CHINESE SAUSAGE FRIED RICE
19.50
206.
COMBINATION FRIED RICE
with shrimp, chicken, bbq pork, lettuce,
green peas and carrots
18.25
207.
SHRIMP FRIED RICE
16.75
208.
CHICKEN FRIED RICE
16.25
209.
BEEF FRIED RICE
16.25
210.
BBQ PORK FRIED RICE
16.25
211.
VEGETABLE FRIED RICE
16.25
212.
EGG FRIED RICE
16.25
213.
STEAMED RICE (per person)
3.00
ICE CREAM

Choice of : Vanilla or Green Tea
5.00
| | | |
| --- | --- | --- |
| S1. | COCA-COLA CLASSIC | 3.75 |
| S2. | DIET COKE | 3.75 |
| S3. | SPRITE | 3.75 |
| S4. | ORANGE SODA | 3.75 |
| S5. | ICED TEA | 3.75 |
| S6. | MILK | 3.75 |
| S7. | ORANGE JUICE | 5.00 |
| S8. | PINEAPPLE JUICE | 5.00 |
| S9. | CRANBERRY JUICE | 5.00 |
| S10. | GRAPEFRUIT JUICE | 5.00 |
| S11. | COFFEE | 5.00 |
| S12. | BOTTLED WATER | 2.50 |
MAY WE SUGGEST ONE OF OUR REFRESHING
TROPICAL DRINKS OR YOUR FAVORITE
COCKTAIL
L1.
PINA COLADA
creamy coconut, pineapple juice with a
rum base
11.00
L2.
CHI CHI
creamy coconut, pineapple juice with a
vodka base
11.00
L3.
MAI TAI
light & dark rum with a blend of tropical
fruit juice
11.00
L4.
SINGAPORE SLING
an old favorite of gin lovers
11.00
L5.
BLUE HAWAII
creamy coconut, Blue Guracao and pine-
apple juice with a rum base
11.00
L6.
PINEAPPLE PASSION
rum, brandy and pineapple juice
11.00
L7.
MARGARITA
a refreshing all-time tequila favorite
11.00
L8.
STRAWBERRY DAIQUIRI
a tropical delight with a rum base
11.00



B E E R

B1.
BUDWEISER
6.50
B2.
BUD LITE
6.50
B3.
MILLER GENUINE DRAFT
6.50
B4.
TSINGTAO
7.00
B5.
CORONA
7.00
B6.
HEINEKEN
7.00


TAM'S CUISINE OF CHINA
494 MANOR PLAZA, PACIFICA, CA 94044
PHONE: (650) 359-7575  FAX: (650) 359-3971